The run is over.
Thank you to all the musicians who performed on our stage. Thank you to all of you who came here to enjoy our food and listen to the music. Together, you all made Local Color a magic place.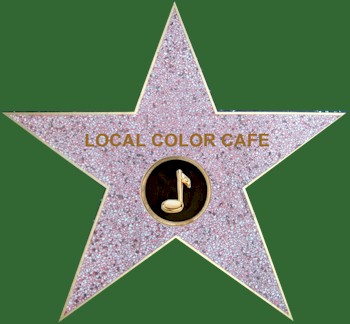 BUT WAIT... Scroll down for information about
special events at the Sugar Creek Supper Club!

Please note: after the February 16 event, new events will NO LONGER be displayed on this web site. Instead, please click the "Something Else" link above right to view events and to make online reservations.